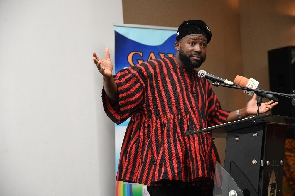 The Individual Bondholders forum affirms the need to exclude individual bond holders from the debt exchange programme after an agreement was reached by the government and the Ghana Association of Bankers to offer some incentives to banks.
According to a statement signed by their convener, Senyo Hosi, the bondholders stated that under the new agreement, banks will be cushioned to a certain level by the government, unlike individual bondholders who will not have any incentives to fall on.

They also noted that the success rate of the programme does not depend on the inclusion or otherwise of individual bondholders in the DDEP.

The government of Ghana and the Ghana Association of Banks announced that an agreement had been reached to make some amendments to the terms of the domestic debt exchange programme.

The amendment includes an agreement to pay a 5% coupon rate for each of the twelve new bonds, resulting in an effective coupon rate of 9%.

It also added "the removal or amendment of all clauses in the Exchange Memorandum that empower the Republic to at its sole discretion, vary the terms of the exchange."
The individual bondholders stated that "with the banks onboarding the Domestic Debt Exchange Programme, the government is set to reach its 80% target."

"The development reaffirms the need for government to exclude individual Bondholders, including individuals and Collective Investment Schemes (CIS), who account for less than 11% of the eligible bonds. Unlike the banks and other institutions who are set to benefit from various regulatory incentives, Individual Bondholders have no fallback nor incentives and will be condemned to shackled penury," parts of the statement read.




SSD/FNOQ