Business News Fri, 29 Dec 2017
Inmates and management of the Accra Psychiatric Hospital had their own 'Santa Experience' when authorities and staff of the Ghana Revenue Authority (GRA), to express love and goodwill, donated various items to the hospital on Friday, December 29.
Management of GRA, as part of their Corporate Social Responsibility activities visited the hospital with items ranging from foodstuff to lab equipment for inmates of the hospital to help provide better healthcare for patients and to give them a reason to be cheerful during the festive season.
The Commissioner – General of the GRA, Mr. Emmanuel Kofi Nti, presenting the items on behalf of the GRA, emphasized the importance of health and mental well-being to the GRA.
According to him, the "Authority deemed the hospital's request to procure the equipment very important"; the motive behind the Authority's gift of equipment and foodstuff including rice and other items for the hospital.
Mr. Nti emphasized the need for his outfit to start "relating with the mentally challenged and help deal with their issues so that they are well taken care of."
Mr. Nti advised the public to keep the patients in mind at all times as the psychiatric hospital could be home to anyone at any time.
The hospital's director, Dr. A. Pinaman Appau, accepting the donation on behalf of the hospital said the importance of the equipment could not be emphasized enough.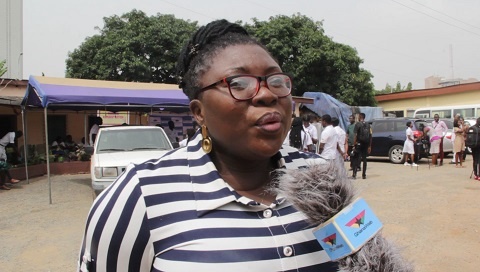 "In the beginning of the year we did not have any equipment in our laboratory," she revealed, adding that "our laboratory was virtually bare."
The chemical analyser donated by the GRA comes in response to the request sent to the Authority by the hospital.
According to her, the machine would not only help to conduct tests on patients, it would also be a source of income generation for the hospital.
Earlier in the year, the hospital made an appeal to the general public through a fundraiser for funds to equip its laboratory.
Other needed equipment such as an electroconvulsive therapy machine and a hematology analyser were procured using money accrued from the fundraiser in May.
She said the chemical analyser "comes as a good thing for the hospital and it will help the hospital a lot."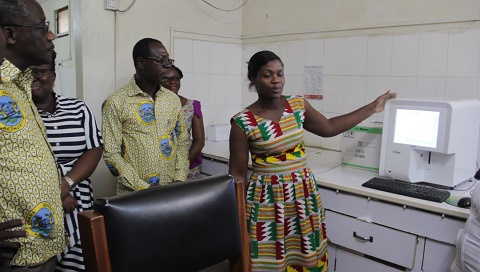 The gesture was a continuation of the GRA's relations with health institutions.
Watch this