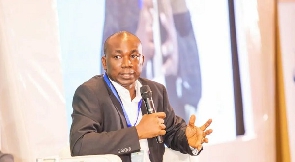 An Economist at the University of Ghana Business School, Godfred Bokpin, has stated that the gold-for-oil has not proven its role in reducing fuel prices.
According to him, there has not been enough data to show that the deal will be useful to consumers.

He opined that the deal should be reviewed and well thought through.

"There is no demonstration of how the gold for oil will lead to lower prices compared to what we have been doing because the point is that there is an established channel to export your gold and get the dollars and use that to buy oil," he was quoted by myjoyonline.com

He added that "You need to demonstrate side-by-side how this will deliver superior outcomes to consumers. With the limited data that we have so far that hasn't been done and I think that we have to take another look."

However, the Governor of the Bank of Ghana, Dr. Ernest Addison, has stated that the gold-for-oil programme has yielded positive results after the first eight months of its implementation.

According to the governor, the gold for oil programme does not only focus on buying oil but also shore up the country's gold reserves.
"We are not only buying Gold for Oil. We are also buying Gold for international reserves. This is an area where we have chalked a number of successes. I believe we have almost doubled our holdings of gold in the short period that we started – from eight tonnes to almost 15 tonnes. So, the gold of oil has been a successful program", Governor Addison said during the 112th Monetary Policy Committee press conference on May 22, 2023.

But the International Monetary Fund has noted that all the country's flagship will be reviewed after the approval of the $3 billion loan facility.

Watch the latest edition of BizTech and Biz Headlines below:





SSD/FNOQ