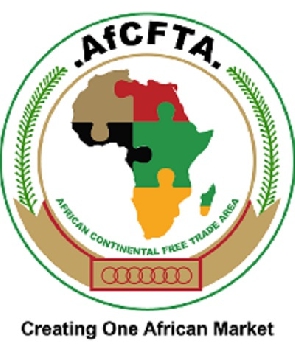 President of Global-Africa Trade Advisory Chamber (GA­TAC), Dominic Oduro-Antwi, says his outfit is committed to support­ing local businesses in realising the benefits of the African Continental Free Trade Agreement (AfCFTA) while collaborating with various business chambers and organi­sations worldwide to achieve its objectives.
Mr Oduro-Antwi disclosed this at the Global Africa Business dialogue in Dubai, United Arab Emirates, organised by GATAC.

The dialogue was to promote trade between Ghana, Africa, and the global community by offering advisory and training services in trade, investment, and access to capital by local and foreign busi­nesses.

It was attended by industry leaders and professionals, including the Deputy Minister of Trade and Industry, Michael Okyere Baafi, Dr Raisa Kumaga, Co-founder of Efra Wellbeing, Ashok Puri, Chairman of MGT Group, and Dr Arshi Ayub Zaveri, special advisor to the Royal Family Offices.

"The chamber's role, which is in line with the government's vision, is to promote trade and make Ghana the hub of investment and business," he added.
Mr Oduro-Antwi stated that with the over 200 registered members and representatives from more than 20 countries facilitating trade and investment, GATAC would operate alongside the Gha­na-India Trade Advisory Chamber (GITAC) to provide comprehen­sive support to its members.

The Minister, Mr Okyere Baafi, who graced the occasion, assured participants that his ministry would create a conducive environment for GATAC's activities, position­ing Ghana as the preferred trade destination in Africa, while also championing opportunities for the entire African continent.

Mr Ashok Puri and Dr Arshi Ayub Zaveri emphasised the importance of GATAC, and called on local traders and businesses to capitalise on this initiative to ex­pand their fortunes by connecting with the global trade community