The newly constructed Terminal 3 at the Kotoka International Airport does not seem to be coming short of endorsements and praises anytime soon. Foreign nationals especially those of the entertainment industry seem to be enthralled once they check in or pass through the place.
Latest to join the fray is Nigerian music mogul 2Face Idibia also known as 2Baba who did not mince words after landing on the tarmac and checking out using the new terminal. The 'African Queen' hitmaker called out the government of his homeland beseeching them to watch and learn from better examples such as the Kotoka Airport.

In a video shared on Instagram by his manager, Efe Omorogbe, the 'E Be Like Say' singer could be seen in the airport smiling and saying, "You dey see levels abi? Shame no dey catch some people for the other side. Shame, e no dey." Commenting on his post, Omorogbe noted that while Nigerians were busy arguing over which jollof rice is better between Nigeria's and Ghana's, Ghana was improving in their infrastructure.

"Stumbled on this post by Paul Okeugo: Men! Ok so... haven't been to Ghana in a minute. Arrived Accra this morning and realized that while our people were having an intense and heated discourse about the superiority of our Jollof rice and other condiments, these people have ramped up some serious infrastructure their airport and the immediate environs!

Breezed through a crisp clean airport! clean well dressed well-spoken officials (not one grammatical error ) (no one asked for anything other than your destination and business in their nice country), grabbed my luggage from a shiny and actually working carousel in about 10 minutes! ( because they had power ) Didn't sweat at all, because the place is nicely air-conditioned.

I then tried the nice escalator with only the slight electric hum reminding me that It was a machine. As I didn't have time this morning for ablutions, I meandered Into the toilets with bated breath. And Behold! Celestial accommodations, porcelain white glistening! not a drop of water on the terrazzo floor ! no brain tingling drip drip sound of busted faucets. no green or aquamarine coloured plastic kettles littered across the floor.

The air was fresh! no putrid odours rising from unflushed toilets, that heady mix of urine and dysentery fueled shit that infuses the air at Murtala Mohammed.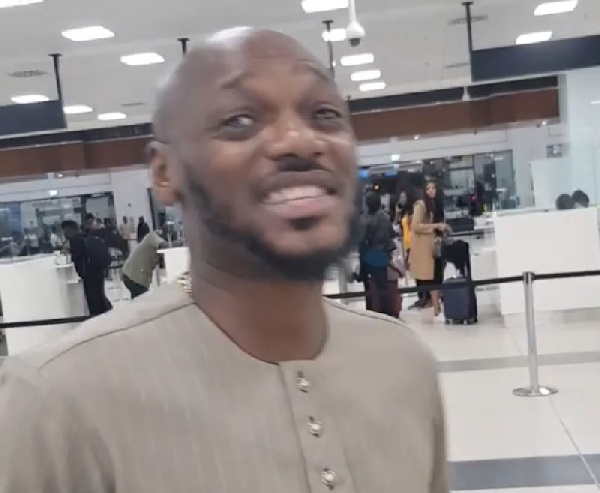 I washed my hands with clear water from lofty silver taps, dried them on clean high-velocity air from working blowers (because there was power). Walked out to friendly polite air. They asked me "Do you need a cab, sir?" I said "No, thank you "and to my amazement, they all left me alone! they didn't ignore me or pretend they didn't hear me while shoving their Toyota keys in my face and simultaneously blocking the forex guys from trying to sell me dollars. No one touched me or invaded my personal space, I was untouched by the usual rain of spittle that accompanies my usual sojourn through Nigerian airports. I was touched by the thoughtfulness of this.

As I exited, nestling in the soft back seat of my pick up I thought to myself, "!Who gives a FUCk about Jollof rice Abeg !? " Jokers ." he concluded. The Terminal 3 at the Kotoka International Airport may well be described as former President Mahama's parting gift to Ghanaians as it was one of the widely lauded projects which his administration invested in.


The Akufo-Addo government recently commissioned the newly constructed Terminal after several bashing from the minority who accused the governing party as using the edifice for propaganda.
Send your news stories to and features to . Chat with us via WhatsApp on +233 55 2699 625.