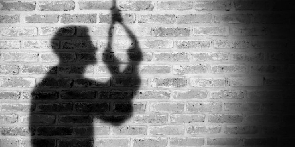 Kwesimintsim Thursday dawn woke up to the death of a man in his early 40s in the main community.
An eyewitness, Eric Opoku Nuamah, called into the Omanbapa morning show on Connect FM to report that a man in his early 40s has been found dead on the Kwesimintsim-Apremdo Road.

The body of the deceased was found directly close to the Latest Foam Showroom at Kwesimintsim.

Eric further described the state of the man, who was known only as Ali, saying his neck was tied to a robe, raising suspicion of suicide.
But another worrying fact is that both hands have been tied behind him, raising more suspicion.

"The residents feared that there was foul play on the death of the scrap dealer, because the situation does not warrant someone to relate the unfortunate incident to suicide," he said.

The family of the deceased was present around 8:15am to see the incident and invited the police for a thorough investigation into the matter to begin.