General News Sun, 12 Nov 2017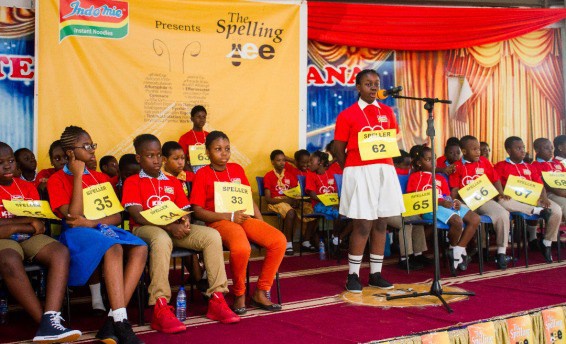 A total of 13 students from Tema-based Delhi Public School International (DPSI) Ghana have booked their tickets for the 2018 edition of the National Spelling Bee competition.
They include Adam Koray Seidu, Kwabena Adu Asare, Chayel Annie Mefful, Raj Thakwani, Naimah Agbenoto, Ashkaya Lakshika, Kwaku Addo Asamoah, Tumi Asare Darko, Shrirang Chandankheda, Sibongile Henaku, Michelle Lawson and Hawa Tijani.

They are among a total of 57 students who qualified for the contest from Tema.

A total of 8 schools namely Beacon College, East Airport International, Tema Parents, SOS, Solidarity International, Angel's Ridge, Able Academy and DPSI Ghana competed for Tema.

The 2018 edition of the spelling bee contest is scheduled to take place in February. The National Spelling Bee is a contest designed for students between the ages of 8 and 14.
The contest seeks to inculcate the basic imperatives of effective communication, ultimately impacting improved spelling skills, development of poise, increase students' vocabulary, pronunciation and accurate word usage.

It is modeled after the internationally acclaimed Scripps National Spelling Bee of the USA.

DPSI Ghana was founded in September 2010 by renowned Indian industrialist and philanthropist, Mukesh Thakwani, under the aegis of Delhi Public School – a chain of schools all around the globe known for its holistic education.