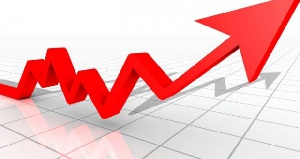 A research report on the cost of education and health by a consortium comprising Ghana Integrity Initiative (GII), Ghana Anti-Corruption Coalition (GACC) and SEND-Ghana revealed that about 30 percent of the nation's Gross Domestic Product (GDP) is lost to corruption, as 70 percent of Ghanaians have attested to experiencing corruption in education and health.
The report indicated that about 60 percent of Ghanaians spend excess amounts of money in obtaining educational and health-related services. Out of this, 26.4 percent of such people earn less than GH¢100 a month, but spend more than GH¢100 in obtaining these services.

Meanwhile, about 53% generally spend up to 30 percent of their disposable income on excess payments in accessing services within the education and health sectors.

The Country Director SEND-Ghana, George Osei-Bimpeh – presenting the research finding on the cost and impact of corruption on education and health sector in Ghana, indicated that approximately 52 percent of Ghanaians have paid bribes, were asked to pay bribes, or have collected a bribe in the education and health sectors.

"In education sector services, corrupt practices are realized in: securing admission to education institutions; securing contracts for the construction of educational facilities; posting and promotion of teachers; and changing examination grades."

"Views of corruption in health worker-related issues include: corruption in medical procurement; corruption in drug prescriptions; negative work attitudes; accessing National Health Insurance Scheme (NHIS) related services and other health related issues," he said.
Ashanti Region recorded the highest number of corruption cases (74%) in both education and health, while Western Region recorded (33.8) – the lowest when it comes to regional classification.

The report also indicated, among others, that 59 percent opined that a culture of corruption in education has been institutionalized in the country; and this, they feel, may influence employers or tempt them to reduce wages because they do not trust the qualification's authenticity.

The Deputy Chairperson, National Development Planning Commission (NDPC), Dr. Esther Ofei-Aboagye – speaking at a Multi-Stakeholders' dialogue on the cost and impact of corruption in education and health sectors, launched the report and called for increased advocacy by civil society for legislative changes related to greater accountability.

The dialogue ended with stakeholders proposing: public education and behavioural change, institutional collaboration, including support to institutions and systems.

The stakeholders also advocated resourcing the NCCE to bounce back to its responsibility of sensitizing the public on national issues; making available a service charter for the health sector services covered by NHIS; stronger sanction regimes that will make corruption more expensive; and awareness-creation on redress systems, and facilities available.