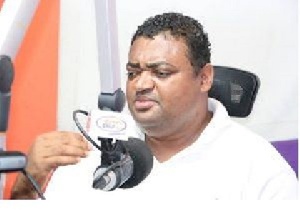 Aspiring Ashanti Regional Chairman of the opposition National Democratic Congress (NDC), Mr. Joseph Yamin says the Ashanti Region which has been the stronghold of the governing New Patriotic Party (NPP) voted for lies in the 2016 general elections.
"Unfortunately Asanteman listened to lies and voted for it against the truth the NDC presented to them". He told Angel Fm in Kumasi monitored by MyNewsGh.com's Syxtus Eshun.

"They have regretted, and their regrets will be translated into voting. I know definitely in 2020 people of Ashanti will vote against Nana Addo for making them regret ever voting for the NPP". He said.

The New Patriotic Party (NPP) in the 2016 general elections pulled votes of 1,647 220 representing 72% whiles the NDC led by John Dramani Mahama had 497, 242 representing 23.02% of the total votes in the region.

John Dramani of the NDC during his campaign confidently said he was going to pull more than 1 million votes in the region, a claim that was doubted by the pundits.
However, Mr. Yammin in his interview indicated that the ruling party NPP pulled such a huge margin of votes because it lied to its own people in the region.

"The 2020 election is a must win for the NDC", he declared.

He also argued that Nana Addo's government has abandoned numerous projects which the NDC administration started in the region hence the NDC will come back to complete a good job for the people of Ashanti.