Business News Tue, 12 Sep 2017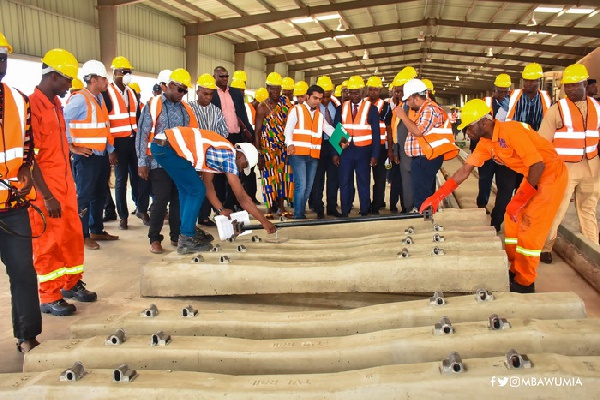 As part of moves to revive the railway sector, the Vice-President, Dr Mahamudu Bawumia, has commissioned a new plant to produce concrete sleepers at Dawa in the Ningo-Prampram District in the Greater Accra Region.
The New Atlantic Concrete Plant was built by LMI Holdings Limited at a cost of $8 million and has the capacity to produce more than 100 sleepers a day.

When it becomes operational, the sleeper plant will help the country save some $27 million per annum.

Commitment to private sector

Unveiling the plant at the Dawa Industrial City Enclave near Tema on Monday, Dr Bawumia said the operations of LMI Holdings were in line with the vision of the government to ensure that the private sector operated in a business-friendly and stable environment to make it thrive.

That, he said, was a sure means of generating jobs for the unemployed youth who were eager to work.

The Vice-President said apart from contributing to the growth of the national economy, the railway sector would also help lower the cost of doing business from the perspective of the cost incurred in transportation by business people.
He said the government was determined to ensure private sector participation in the effort to improve the railway sector as a means to create jobs.

The plant, he noted, would provide the much needed employment for residents of the surrounding communities and beyond.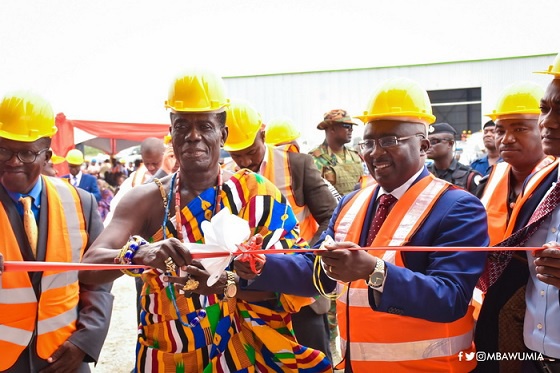 Other LMI Holdings projects

Aside from the provision of infrastructure in the Tema Free Zones Enclave, Dr Bawumia said, LMI Holdings was also working towards the establishment of a 100,000sq metre warehouse in Tema and the establishment of Ghana's first private electricity distribution company, the Enclave Power Company, with its ultra-modern high capacity substations in Tema and Dawa.

The Vice-President said those substations had become critical components of the National Interconnected Transmission System (NITS).
"This is really a company that is on the rise. All these accomplishments by LMI Holdings is just one lesson to all of us — that is, as Ghanaians, we can really do it. We have the capacity, we have the men and women, we have the entrepreneurs and if only we can support them and provide them with the environment, the sky is the limit for them," he said.

CEO of LMI Holdings

The Chief Executive Officer (CEO) of LMI Holdings, Mr Kojo Aduhene, said the company had already started producing all kinds of railway sleepers to meet European standards that exceeded the requirement under the Ghana railway master plan.

"We also intend to build a 34-kilometre railway link to join the one the government intends to construct from the Tema Port to Akosombo to boost the economy," he added.

Mr Aduhene was optimistic that the company would construct a railway line from the Tema Port to the Free Zones Enclave to help transport tonnes of clinker to the enclave for the cement manufacturing companies in the area.