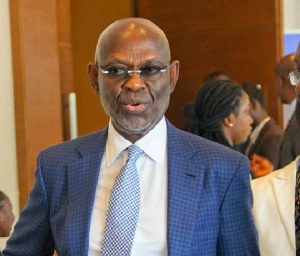 The 13-member committee put together by the leadership of the opposition National Democratic Congress (NDC) to investigate and establish the cause of the party's defeat in the December 7 general election has been given an extension to present its report.
The committee, chaired by Prof Kwesi Botchwey, was given a 90-day period to finish their task but the party feels an extension is needed to cover more ground.

Nana Akufo-Addo secured 5,716,609 votes, representing 53.84 per cent of the valid votes cast, to snatch the Presidency from John Mahama, who secured 4,713,277 votes, representing 44.40 per cent.

The Deputy General-Secretary of the National Democratic Congress (NDC), Koku Anyidoho, who confirmed the additional time given to the committee, indicated Prof Botchwey and his colleagues would have "three weeks, maximum one month, they should wrap up".
He said the reason for the extension was due to lots of "clamour on the ground with a lot more groups interested to meet the Kwesi Botchwey Committee".

Mr Anyidoho described as positive, the numerous calls by various entities to also have their time with the committee.

"For us it is a healthy sign because if they had gone on the ground and nobody wanted to meet them and [aggrieved supporters] would have had problems with the energy of the party to the extent that more people want to meet them, we are excited," he told Joy FM on Thursday, April 20.