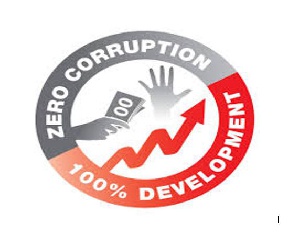 A forum has been held at Dimali, a community in the Tolon District to empower citizens to take action against corruption and make corruption reporting more convenient for citizens so as to increase reporting of such cases.
The forum organised as part of the mobile Advocacy and Legal Advice Centre (ALACs), was also to provide participants with deeper understanding of how corruption worked in practice as well as inform them about existing corruption reporting mechanisms and the importance of reporting corruption.

ALAC formed part of activities under the Accountable Democratic Institutions and Systems Strengthening project funded by the United States Agency for International Development and implemented by Ghana Integrity Initiative, Ghana Anti-corruption Coalition and SEND-Ghana.

Mr Amidu Sugri Sulemana, Tolon District Chief Bailiff of the Commission on Human Rights and Administrative Justice (CHRAJ), who made a presentation at the forum encouraged the citizenry to report acts of corruption amongst other crimes happening in their communities and not to be afraid that they might be victimised.

Mr Sulemana assured that CHRAJ was ready to offer protection to citizens under the Whistleblowers' Act to ensure that they were not victimised for reporting acts of corruption amongst other crimes happening in their communities.

He took participants through the Whistleblowers' Act explaining to them how to lodge complaints under the law to receive attention encouraging them to report such crimes to help fight corruption in the country.
Mr Amadu Mohammed, Assistant Civic Education Officer at the Tolon District Office of the National Commission for Civic Education said corruption permeated all sectors of the country urging community members to do away with cultural beliefs that prohibited reporting of acts of corruption.

Mr Abdallah Yussif, Development Planning Officer at the Tolon District Assembly commended partners for implementing the project, which would contribute to the fight against corruption in the country urging citizens to be vigilant and report acts of corruption to save the public purse.

Mr Joseph Makido Azam, Project Officer, ALAC urged all to take advantage of ALAC to report cases of corruption in their communities to help promote development assuring that ALAC would offer support to victims and witnesses of corruption.

Some of the participants spoke against corruption and lauded ALAC for sensitising them on how and where to report such acts for necessary attention.