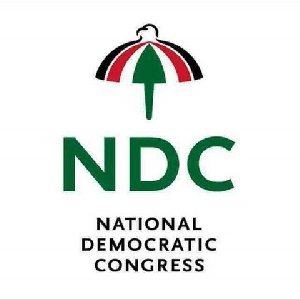 Tension is brewing at the ongoing branch elections of the National Democratic Congress (NDC) at the Akwatia Constituency in the Eastern Region.
According to report, heavily built military and police personnel have to guard the electoral processes to avert any clashes between the Constituency Chairman, Alhaji B. B. Moro and some of the delegates.

The branch election is currently being held in a classroom with heavy security presence, according to report.

As a result, the Kusi Electoral Area branch Women's Organizer, Abena Evans and the Chairman, Kwasi Adu, have asked their supporters not to take part in the voting.

Speaking in an interview with Prime News Ghana, the Kusi Electoral Area branch Women's Organizer Abena Evans, said the Constituency Chairman, Alhaji B. B. Moro did not open nominations for all interested parties to pick their forms to contest the branch elections.

She said early Tuesday, they spotted some people sharing and signing the nomination forms indicating they were going to carry on the elections.
Madam Evans said some NDC members who were not in favour of the chairman's steps told him what he was doing was unconstitutional and so the elections should not be held.

She added that the chairman insisted on ensuring that voting will take place, hence the decision to parade heavy police and military presence at the venue.

The Kusi Electoral Area Chairman, Kwasi Adu explained that voting is underway and some aggrieved members who were not given the opportunity to pick forms to contest the elections are ready to invoke deity on the election.

The Akwatia NDC Constituency Chairman, B. B. Morro when contacted laughed and said: "my brother, it is not true, thank you".