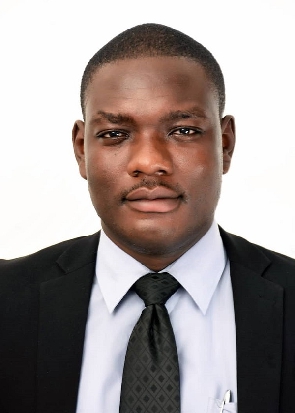 COVID-19 is most likely to affect vulnerable patients through secondary conditions and several underlying health problems, a resident doctor at the Department of Family Medicine at the Korle-Bu Teaching Hospital has said.
According to Dr Ernest Anim Opare, the Coronavirus pandemic has placed persons with HIV/AIDS, Hepatitis B, Cancer, and Diabetes at higher risk due to the rate at which their immune system has been compromised.

He intimated that the virus causes mild or moderate symptoms for most people. But for some, especially those with health problems and obese persons, it can cause more severe illness and lead to death.

In spite of these factors that suggest persons with immunodeficiency can barely survive the coronavirus disease, Dr Opare believes such persons can fight the virus.
To prevent sickness, he said persons with compromised immune system can avoid exposure to the virus by using everyday preventive measures like social distancing, frequent hand washing, maintaining of a healthy lifestyle by eating right, getting at least eight hours of sleep and reducing stress; and continue their medication.

However, he encouraged persons suffering from obesity to be mindful of their eating habits and urged them to engage in regular exercises to boost their chances of fighting the deadly virus.

"Unhealthy nutritional habits could increase the risk of developing obesity that beyond being a chronic state of inflammation, it is often complicated by heart disease, diabetes, and lung disease that have been demonstrated to increase the risk for more serious complications of CoVID-19." He reiterated.