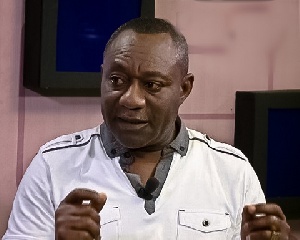 The Member of Parliament for Bantama Henry Kokofu has praised former Sports Minister Elvis Afriyie Ankrah for what he says is his candidness on the root cause of corruption in government.
Mr. Afriyie Ankrah in a public address in Accra blamed campaign financiers for the often inflated contracts signed by ministers when their parties are in power.

"They said we should clean it up and we started cleaning it up, it was so embarrassing and awkward; people who have given you t-shirts and money and all kinds of things and now you are dealing with them. It was almost unconscionable but it had to be done and in the process some of us almost lost our lives because then, there was pressure within the party because you are cutting off the source of funding, for both parties,[and so], they will come after you.

"So we have created a system that legitimises and institutionalises the corruption and at the same time we say we want to deal with the corruption," he said.

He has further called for a comprehensive discussion and approach in dealing with political party financing in the country.
Commenting on the development, the Bantama MP said the issue of party financiers is a major issue confronting political parties.

"He spoke the truth. I want to congratulate him for having the power and confidence to speak the way he did. He was specific with the corporate financiers. Over the years we have institutionalise monetisation in our politics and that is a major issue. We are being the ostrich and turning blind eyes as if we don't know what the facts are in the matter, when we all do know the danger in there," he told Francis Abban on the Morning Starr Friday.

The subject of state financing of political parties is still sensitive in Ghana as many Ghanaians do not feel the political parties are transparent and accountable enough to deserve such a pay off.