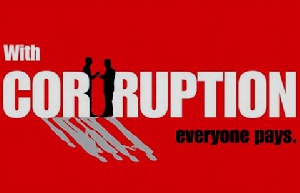 The Member of Parliament for Adenta in Accra Yaw Buaben Asamoah has said the Commission on Human Rights and Administrative Justice (CHRAJ) has not been effective in the fight against corruption over the years.
He also believes the Economic and Organised Crime Office (EOCO) needs more investment in order to live up to expectation in the graft battle.

"We've experimented with CHRAJ, it hasn't worked, we still have to invest in CHRAJ. We've experimented with EOCO, it hasn't worked, we still have to invest in EOCO, we have the Police CID, BNI and all that, " he told Francis Abban on the Morning Starr Tuesday.

He noted the country's problems with corruption fight is mainly institutional.

"Sometimes we create too many institutions to deal with the same problem. We've been frustrated by this corruption problem for a very long time, and we have so many institutions across board".

He said there is the need for the country to invest in up-to-date modern crime labs with forensic capacity in order to win the crime fight.
"We sometimes take the ability to investigate for granted. In this era of cross border cyber-crime, you will need somebody really on top of his game in all the arts and maybe we are not doing enough of that" he added.

On the Office of the Special Prosecutor not being adequately equipped, he said "the president has fulfilled, not only the biggest promise on anti-corruption which is the establishment of the office of the special prosecutor, but has gone beyond it by installing Martin Amidu in there.

"This is not a man that if you were not willing to fight corruption you would give him an instrument as powerful as the office of the special prosecutor. So that singular act of the president gives me a lot of belief and a lot of hope that the president is serious about fighting corruption".

He said the special prosecutor will be equipped to deliver on his mandate.

"Now, having established the office, as a first step, the second step is to operationalize it. Within the constraints of our economy, I believe that honourable Martin Amidu will be adequately resourced. Honourable Martin Amidu has a law that gives him a lot of power, a great deal of power," he said.