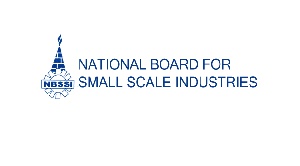 The Executive Director of the National Board for Small Scale Industries (NBSSI), Ms Kosi Antwiwaa Yankey has urged small businesses to focus on developing their brands and products to meet standards of the international market.
She said when planned and executed well, it would propel their products and services to compete favourable with other products on the global market.

Ms Yankey said this when management of NBSSI presented awards to winners of the Ghana Women Entrepreneurship Summit (GWES-2018) pitch competition in Accra on Tuesday.

The competition, which had 25 participants, was part of the series of activities organised at the GWES-2018 for women entrepreneurs saw three women enterprises emerging as winners.

The Del Chris Africa Limited, producers of confectionery, was adjudged winner of the pitch competition with a cash prize of GH¢10, 000, which was used to acquire a milling machine and installation as well as an upgrade of their electrical installation to power the machines to enhance their operation.

Myda Foods, which came second received a cash prize of GH¢ 6, 000, which was used to purchase packaging materials for their products, while the third prize to Qualitrace, an anti-counterfeiting and traceability service provider received GH¢4, 000 of which was used to upgrade their software systems to enhance their operation.

The Executive Director said the objective of the competition was to bring together women entrepreneurs to share innovative ideas and expose their businesses to potential investors.
"The competition is also aimed at building their confidence as well as to broaden their horizon," she said.

She expressed the joy and importance of NBSSI in supporting women entrepreneurs, who are a strong contributor to the Ghanaian economy.

Ms Roseline Delali Ashigbui, the Chief Executive Officer of Del Chris Africa Limited, commended the management of NBSSI for their support and commitment to small business throughout the years.

She said the NBSSI has actually delivered on their promise of giving them their prize money and other support activities due the winners of the competition.

In addition to the cash prize, each winner has access to free business development service from NBSSI for a period of six months and embarked on study tours to successful enterprises across the country.

The winners also received a tablet and internet services from Vodafone Ghana, who were one of the major sponsors of the GWES-2018.