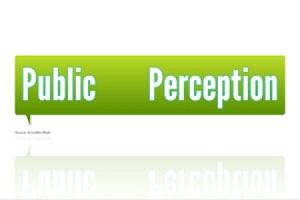 Mr Wilberforce Laate, Deputy Executive Director at the Centre for Indigenous Knowledge and Organisational Development (CIKOD) has called for a change in the mind-sets of members of the public on development.
He indicated that it was important for the government to provide social interventions for communities to conform to their values, knowledge and views of their environment.

Mr Laate said the development could not be sustainable when social interventions provided to communities failed to involve same beneficiaries who would take ownership of the projects.

He, therefore, called on the government to support community-led projects initiated by the people who had reflected on their situations and made choices suitable to them.

According to him, encouraging self-initiatives was one of the best ways people could effectively support their own development efforts, adding that failure to do this could be detrimental to government purse.

Mr Laate who was speaking in an interview with the Ghana News Agency at Bugsongo in the Kassena- Nankana West District said development could only be sustainable if it was based on the people's choices and said the need to consider the culture and views of the people in the community was key in an initiative designed to benefit them.
He said a number of development interventions had gone waste because beneficiaries were not involved in the discussions to provide such facilities in their communities.

"If you don't look at development in their views, and consider their values as important, then, every effort you come with will not be successful" Mr Laate noted.

He indicated that CIKOD worked in partnership with Water Aid Ghana, trained and engaged staff to serve as Endogenous Development catalysts whose role in communities was to support the communities to initiate their own development.

He said Endogenous development approach facilitated ownership and helped communities to work around their needs, understanding their way of lives which led them to reflect on their own lives, what they have and what their needs were.

He advised all involved in the efforts of changing lives and working to bring development to people to recognise the need to respect values, knowledge and views of the traditional people in interventions that ultimately speed up a solution to the numerous challenges communities faced.