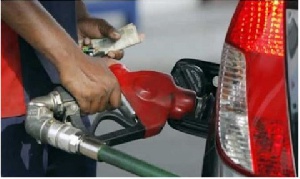 Some drivers and citizens have expressed outrage over the latest increase in fuel prices.
Starr News' checks at some fuel stations Monday morning showed that a litre of petrol is being sold at GH¢5.21, indicating a hike from GH¢5.07.

The increase was in line with predictions by the Institute of Energy Securities (IES) over the weekend that fuel prices would be increased by 4 percent to a litre based on its research on October 15 pricing window.

"It is too much and the government must do something about it...it's not easy. It's just too much so at least they have to look at it. It's not easy my brother, over 5 cedis for petrol," a driver told Starr News' Eric Mawuena Egbeta.

Another driver added, "my salary has not increased but fuel prices keep going up. The president must do something about it because he promised to ensure that fuel prices will be stabilized when he is elected. It is getting too arbitrary."
The IES is predicting further hikes in the prices of fuel as the cedi continuous to struggle against its major trading currencies.

The cedi has recorded massive losses against the dollar, recently hitting GH¢4.97 to the dollar.

It followed a July fall where it traded at GH¢4.8250 to the dollar depreciating cumulatively, by 5.3 per cent in the first six months, compared to 3.3 per cent in the first half of 2017 despite significant increments of weekly dollar sales to local banks in the country.