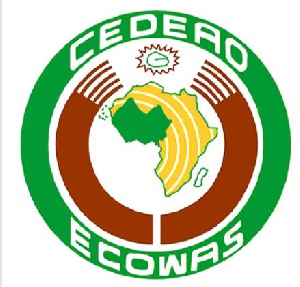 Thu, 1 Mar 2018 Source: Chris Koney
Last week the streets in Accra were closed for the ECOWAS meeting.
According to media reports, the point of the meeting was to provide platform to deliberate on issues related to the ECOWAS single currency programme, and review strategies to accelerate the single currency by 2020.

On the same day, Transparency International published its Corruption Perception Index for 2017.

Single currency is all well and good, but the problem is that Ghana is dropping down the Corruption Perception Index.

In 2014, Ghana was in 61st place. It was seen as less corrupt than a number of European countries, many African countries, and generally improving.

Now it has tumbled to 81st place. It has lost eight points compared to 4 years ago, and 3 points since 2016, raising the obvious question of how the drive towards a ECOWAS single currency squares up with increasingly lax standards of public governance.
Some have tried to explain away Transparency International's results by saying the rankings actually refer to information collected in 2016.

However, in the last 12 months we have seen an example which has rightly raised concerns on whether there are issues around conflicts of interest within Government.

The 2.25 billion USD bond issue from March last year was placed with the investment fund Franklin Templeton, which bought 95% of the bonds. A non-executive director of Franklin Templeton, Mr Trevor Trefgarne is also one of the directors of Enterprise Group Ghana.

Both the finance minister Mr Ken Ofori-Atta and his wife were directors of the Enterprise Group, and this company is owned by Databank.

Finally, it is public information that both Mr and Mrs Ofori-Atta are also on the list of directors of Databank Financial Holdings, registered in Bermuda. We now know much of this because of the investigation into the whole affair by the Commission on Human Rights and Administrative Justice.
But the report published by CHRAJ in December did not satisfy anyone. The minority has threatened impeachment proceedings and the minister has threatened to sue CHRAJ. Everyone is huffing and puffing, but in the meantime little has changed.

In the bond issue on the 8th of February this year Databank was one of the facilitators, or as the term goes 'co-bookrunners'. This means lavish earnings for the bank controlled by the finance minister.

Perhaps it is best to stop here and asks ourselves: where will Ghana end up next year on the Transparency International list?

Unless the Mr Ofori-Atta divests himself of his various financial holdings and interests, it might go even further down.
Source: Chris Koney