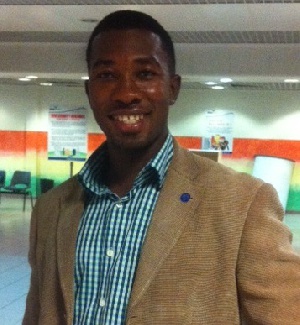 Caf Medical Officer, Dr Prince Pamboe has called on Ghana Football Association (GFA) to consider restarting the football season between October and November due to the outbreak of coronavirus pandemic.
Pambo who is also CAF medical officer says he Covid-19 will have a lot of impact on football when it returns immediately thus rescheduling the season to October and November will be safer for all stakeholders.

Speaking to Happy FM on the issue, the former Black Stars medical officer stated attendance at the various stadiums will also come down due to the effects of the Covid-19 because it will take a while for people to come to terms with reality when the disease is controlled.

"Football plays a key role in the mode of transmitting the Covid-19. If football starts there a lot of things that must be put in place, such as mass testing for supporters", he told Happy FM.
He added, "The current season must be put in hold and may be we can restart our games in October and November if its safer by then. Even the FIFA President Gianni Infantino has quoted that no football match is important than human life".

The 2019/20 Ghana Premier League season has been suspended indefinitely since March 2020 due to the coronavirus outbreak in the country.