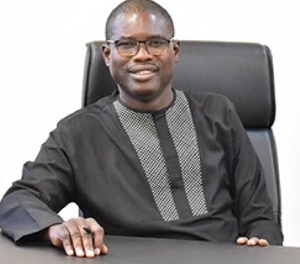 The Managing Director of the Ghana Water Company Limited (GWCL), Dr. Clifford Brimah has announced that the company will soon commission a comprehensive audit of the country's water bodies against the backdrop of the pollution of these sources of potable water by illegal miners, otherwise known as 'galamseyers.'
This was contained in his May Day speech yesterday in which he saluted Ghana's workers for their contribution towards national development.

The exercise, he said, would help the company to determine the extent of pollution of the water bodies by illegal gold miners.

As the main agency of government on water, he said "the quality of water produced and distributed matters to us and we have been observing developments within the last four months with concern and great apprehension."

The audit, when completed, will give the company a scientific impression of the water stock available to the country and the extent of deterioration in water quality in the light of human interventions."

A novelty by GWCL, he announced, is the exploration of ways of bolstering communities' sense of water bodies with the view to empowering them to police water bodies that pass through their communities, he said.
According to him, "The GWCL is committed to partnering government in the fight against the pollution and contamination of our water bodies and the provision of safe and affordable water for the consumption of Ghanaians."

He charged Ghanaians to cooperate with the government and GWCL in the various initiatives put in place to combat the ongoing menace and restore the water bodies to their natural states "for our good and the good of future generations yet unborn."

The rapid depletion of our water bodies and sources of water from which the GWCL produces water for the consumption of the Ghanaian people is worrying and poses a great danger for the very future of our country, as water is the very essence of life and livelihood. The menace of illegal and unsustainable mining, popularly known as 'galamsey' threatens the ability of the GWCL to continue producing water to meet the domestic and industrial needs of Ghana."

As we celebrate Workers' Day, GWCL implores all persons involved in the business of 'galamsey' to stop the illegal and criminal trade and to apply themselves to honest labour.