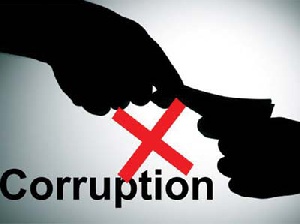 The District Accountant for the Ghana Education Service (GES) at Krachi West in the Volta Region, Peter Ayitey, should be surcharged for some missing GHS293,669.58 in connection with certain payment vouchers, the Auditor-General has recommended in its 2016 report.
The report stated that the management of GES in the district failed to present 83 payment vouchers with a face value of GHS293,669.58 for auditing, and, so, Mr Ayitey should be held responsible.

The report further disclosed that unretired imprest of GHS74,889.99 released to 10 officers to undertake various official duties were also not accounted for.
"We recommended that management should compel the officers to retire the imprest or have the amount charged to their personal accounts as advances and deducted from their monthly salaries," the report recommended.