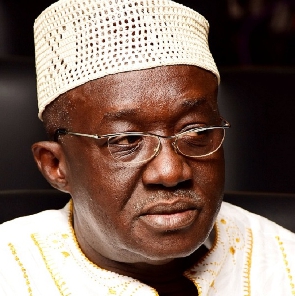 The Minister of Sanitation Mr Kofi Adda has disclosed at the second Annual General Meeting of Environmental Services Providers Association (ESPA) that GH¢99 million out of the GH¢400 million realized from the plastic waste levy from 2014 cannot be traced.
He is alleging that the money disappeared during the erstwhile John Mahama government.

He added: "As of September 2016, about GH¢99 million was taken but we cannot account for it, we don't know where it is.

Our government cannot trace the money," he said. The Ministry he noted has taken new steps to prevent a repeat of the malfeasance.
"…so this year we put in mechanisms in place through the Ministry of Finance to ensure that once that money is collected we make it available for use to support sanitation," he said.

He made the revelation after the Ghana Plastic Management Association (GPMA) demanded from the government to give them what is due them.