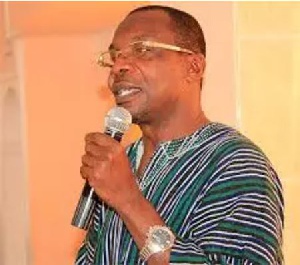 Dr Affail Monney, President of the Ghana Journalists Association (GJA), has said the Association's upcoming national and regional elections were not an end in themselves and cautioned against acts that could compromise the Association's reputation.
He said although the image of the Association had been "dented" by the election litigation, the GJA ranked among the top five in Africa with worldwide recognition.

Dr Monney, who was interacting with GJA members in the Volta Region, said "the era demands that people with substantive competence and outstanding solidarity are elected to run the Association. The respect earned dictates that we have people who will raise the standard or scale it up".

He said the GJA has made enormous gains over the years and would continue to prioritize training of professionals to adequately resource them to deliver.
Dr Monney said the Association was working on an insurance package and a journalists' fund to cushion members in financial distress, especially those on retirement.

He said reconstruction of the Ghana International Press Centre (GIPC) estimated at 50 million dollars was also about to start and appealed to the members to keep faith in the current administration for a better Association with opportunities for all.

Mr A.B. Kafui Kanyi, Acting Volta Regional Chairman of the Association, said GJA in the region had progressed steadily and hinted at plans to build a permanent secretariat.