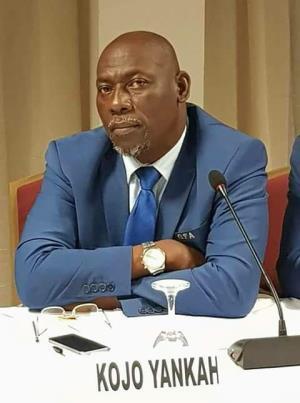 Former Ghana Football Association (GFA) Executive Council member, Kojo Yankah, has urged the FA to extend support to the various stakeholders from the stimulus package to come from FIFA.
The GFA is set to receive $500,000 from the world governing body as a stimulus package due to the coronavirus pandemic.

Some clubs have called on the FA to extend some support to them when the FIFA money arrives.

According to the former Western Regional Football Association chairman, the Ghana FA should extend support to the referees, match commissioners and clubs when they receive the money from FIFA.
"The clubs must be given some of the money. They should also pay referees and match commissioners who are owed", he told Happy FM.

"The Covid-19 has affected everybody and this is money from FIFA. If everybody will get a penny they will appreciate it", he added.