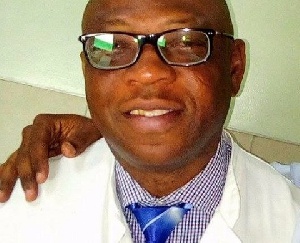 Ghana Football Association's medical Committee Chairman Dr. Adam Baba has revealed that most Premier League clubs complete medical forms on their own without going through the mandatory medical tests before the commencement of League games.
According to the experienced medical brain, the clubs on their own complete these medical forms due to the financial commitment involved in the process for over thirty players registered for a season.

Baba believes if this practice is not curbed, the danger ahead will be the frequent deaths and other crucial injuries sustained on the playing field.
"We have met on this practice on several occasions and we are arranging for another meeting but the problem club owners keep drumming, as a matter of fact, is finances which they tell us in the face, that they can't medically check all players but I think this is dangerous for our game", he told Starr Sports.

However, the GFA has set Wednesday, November 22 as the date of the opening of the registration period for the 2017/18 season.