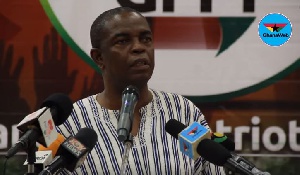 The use of Marijuana or Cannabis, known in Ghana as wee or the devil's tobacco has been outlawed in the country, but it appears there is growing advocacy for a national discourse on the usefulness of the herb, and its possible legalization.
Countries like Uruguay, the United Kingdom and the United States of America have legalized marijuana to be put into good use.

Seasoned journalist Kwesi Pratt is appealing to the Government of Ghana to give legal validity or sanction to marijuana use because of its potential useful purpose in enhancing Ghana's economy.

According to Mr. Pratt, research has proven that marijuana is significant to the health and cosmetic sector of an economy.

There has been increasing discussion in public circles on the tenets of legalization of marijuana in Ghana.

Unfortunately, most of the discussions in the public have all been based on moral justification and exaggeration of the effects of the marijuana plant with scientific evidence thrown out of the window.

But contributing to a panel discussion on Peace FM's Kokrokoo on Tuesday, September 18, he told host Kwami Sefa Kayi that "the plant is used for medicinal purposes among others" and thus wants the government to "consider legalizing marijuana since its economic potential for the country was huge".
He recounted that about 20 States in the US have already legalized it and encouraged its residents to grow the plant, hence generating huge revenues for the country.

He wondered why Ghana has not yet woken up to the reality that it stands to be the winner through the foreign exchange generated from the cultivation and exportation of wee.

Taking into account the recreational use of marijuana by some Ghanaians, Mr Pratt said he believed the government can control the smoking and abuse of the psychoactive drug.

He warned if the government doesn't seize the opportunity to go into "wee farming, Ghana will import it in the next 20 years" at the country's cost.

"We've seen that it's useful in the drug market. It is good for hair creams. It is good for body creams and so forth. Why are we not legalizing it? But we're still using the Police to arrest wee farmers when the real criminals go scot free. As it stands now, Ghana risks importing wee in 20 years' time," he stated.