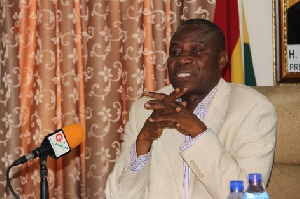 Former Member of Parliament for the Madina constituency, Alhaji Amadu Sorogo, has rubbished claims he criticized former President John Mahama over last weekend's Unity Walk in Tamale
Senior party functionaries including Johnson Asiedu Nketia and Julius Debrah, former Chief of Staff, were in Tamale over the weekend to march through some principal streets, promoting what they call "unity walk," though some activists have rubbished the exercise as an attempt to impose the former President on them.

Dela Coffie, a known critic of the former president, even wondered if the exercise was part of the recommendations by the Professor Kwesi Botchwey's report. According to him the former president is desperately trying to impose himself on the party but will be resisted by those who want the party's structures to be respected, ahead of the elections in 2020.

He wondered what specifically do these party activists who followed Mahama to Tamale want to achieve.
Another post on Facebook ostensibly from Alhaji Sorogo called the former president out, chastised him for disrespecting the true structures of the party.

But in a response to Adom FM, the former Madina MP said he did not author such a piece nor did he even post on social media. He said there are persons who are desperately seeking to destroy his friendship with the former president and will do everything within their power to ensure they succeed, but that will not wash.