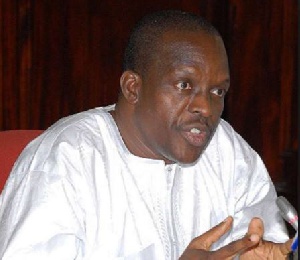 Second Deputy Speaker of parliament, Alban Bagbin has stated that he does not regret publicly criticizing president Mahama and that he stands by what he said.
Mr Bagbin who is also in the flagbearer race of the main opposition National Democratic congress said in 2013 that Mahama was ''Naked ''because he had surrounded himself with inexperienced young people who were misleading him.

At that time, Hon Alban Bagbin stated that the Mahama administration lacked the political will to fight corruption because his attempts to meet the president were always thwarted by those around him.

According to him, He stated that he does not regret it at all.
The Nadowli Kaleo MP stated that most NDC members lack the courage to say it "damn the consequences, but I do for the collective interest of Ghanaians even though I know it is to my disadvantage".

Hon Bagbin added that despite the criticism, John Mahama "has always been a very good brother of mine".