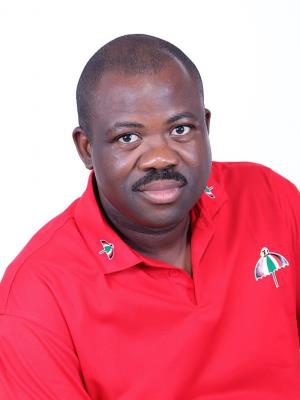 Deputy National Organizer (NDC) of the main opposition National Democratic Congress (NDC), Joshua Hamidu Akamba, has refuted being arrested by the police.
He disclosed to rainbowradioonline.com he has been invited by the police and asked to report at Tempane police command over allegations of him inciting students against President Akufo-Addo when he visited the Upper East region on a campaign tour.

A viral video capturing Mr Akamba inciting some students at Tempane High School, against the president has generated mixed reactions. The video saw the politician describe as despicable what he saw at the school. He was slammed and asked to apologise but he refused saying: "Did you see the skins of the students? It's such a shame.

Even animals are not treated the way these students are being treated. Some of the students were chasing me and crying asking for just GHC1 to buy food. This is so bad. "I don't see anything wrong with urging the students to shame the President, what did the NPP not say and do to ex President Mahama calling him all sorts of names."

Mr Akamaba was heard telling students of Tempane Senior High School in the Upper East Region that president Nana Akufo-Addo and the government must be blamed for bed bug attacks in their school.


He made the students show their bedbug bite scars to the cameras, promising them their headache will be over by 2020 if they vote out the NPP.

He was also seen encouraging the students to reject President Akufo-Addo as he is the cause of their predicament.

Some publications circulating on social media claims he has been arrested but reacting to these stories, the politician debunked them and disclosed he was only asked to report at the Tempane police station.