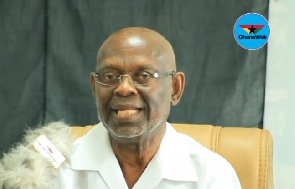 A Senior Political Science Lecturer at the University of Ghana, Dr. Alidu Seidu says the intention of a former Finance Minister, Professor Kwesi Botchwey, to contest the NDC flag bearership is good for the party.
He said if he joins the race, it will be a straight fight between him and former President John Mahama.

Speaking to Felix Cofie, Dr. Alidu, said Professor Botchwey, is privy to a lot of information from the grass root of the party having chaired the Committee set up to find out why the party lost the 2016 elections.

He said with this background Professor Kwasi Botchwey is in a good stead for a good contest.
However, Dr. Seidu said, Professor Botchwey will not put himself in any conflict of interest situation if he declares his intention to contest.

He said it was the party's decision for him to chair the committee and that does not prevent him from contesting.