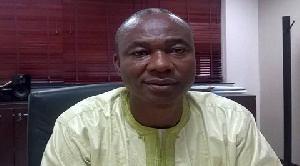 The deputy ranking member of the Public Accounts Committee (PAC) of Parliament, Mohammed Hardi Tuferu, has raised serious concern over the high level of irregularities at the ministries, agencies and department which cost the nation in excess of GH¢3.2 billion as contained in the 2015 Auditor-General's report.
He related, for instance that, some ministries, departments and agencies gave loans to staff members at concessionary rate to the tune of GH¢2.7 billion and most of the these loans have not been recovered with the beneficiary staff going on retirement.

He said the situation was not only in 2015 but in 2013 and 2014 where similar infractions happened and were uncovered by staff of the Auditor-General's Department.

"The committee was not happy with the development at all and wants the Auditor-General to find an innovative way to retrieve those state monies," he indicated, adding that there should be a proper recovery rate by these institutions and the appropriate sanctions applied to defaulters.

The deputy ranking member was contributing to the general debate in parliament on Thursday on the report of the Public Accounts Committee (PAC) of Parliament on the 2015 Auditor-General's report on the public accounts of the Ministries, Departments and Agencies (MDA).

He lamented that unearned salary alone which was GH¢1.4 billion could have been used to undertake other projects for the country
He disclosed that procurement irregularities also cost the nation a whopping GH¢568,000 while the nation's medical stores also lost similar amount to infractions.

He also expressed worry at the manner the Social Security and National Insurance Trust (SSNIT) utilized its resources with the Trust accumulating non-performing loans to the tune of GH¢477,319,200.

Mr Hardi Tuferu suggested that the committee together with parliament should put in place some drastic measures to deal with such nation saboteurs.

A member of the committee and NDC MP for Builsa South, Dr Clement Apaak, pointed out that what he has realized as a member of the committee is that the ministries, departments and agencies all lacked policy for recovery of debts.

He said it was important also for ministries, department and agencies to pay particular attention to the need to pay withholding taxes because they are very important to government's revenue generation stressing that most of these MDAs refuse to pay withholding taxes and end up using them for other purposes.
The chairman of the PAC, James Klutse Avedzi who moved the motion for the adoption of the committee's report by the plenary said the committee came to the conclusion that there is the challenge of poor management and supervision on the part of the institution resulting in their inability to collect debt when they fall due.

"The committee also observed that most managers of these institutions enter into management contracts with State Enterprises Commission, however, the contracts do not link the emoluments of management staff to performance contracts," he said adding that if emoluments is linked with management, it would go a long way to improve the viability of these institutions.

"We are asking the sector ministers to improve their supervisory powers over these institutions to ensure that Boards perform as expected of them."