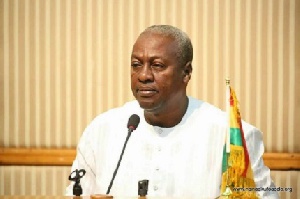 Manso Adubia MP Hon. Yaw Frimpong Addo, has stated on Rainbow Radio 87.5Fm that the deep cracks within the opposition National Democratic Congress (NDC) is nothing new.
The legislator who was contributing on a submission made by former La Dadekotopon MP Nii Amasah Namoale, that he is being attacked and insulted for expressing his interest to contest former President John Dramani Mahama said, the deep cracks within the party has become more visible due to their humiliating defeat.

Nii Amasah Namoale had lamented the increasing attacks both through social media and phone by some supporters of former President Mahama. The former MP told Kwame Tutu that the situation can affect their chances in 2020 if it is not addressed.

Contributing to the submission Hon. Addo insisted that the NDC currently suffering from unity crisis and the ripple effects are yet to come. He said, the NDC described itself as a solid block and lambasted Nana Addo for supervising a divided party and told Ghanaians that he [Nana Addo] was incapable of managing Ghana.

He quizzed why the NDC will embark on a unity walk after telling Ghanaians how strong the party was. According to Hon. Yaw Frimpong Addo, the former president did not only give the NDC a humiliating defeat but has caused division within the party.
''They claim to have organized a unity walk but isn't it a paradox? Every sane human being will conclude that former President Mahama did not only suffer a humiliating defeat but he has divided the party.'' The peace walk he posited was used to test the waters and to see if the former president was still popular.

The NDC he added is going to find it difficult to unite their front because an explosion has already occurred within the party.

''Former President Mahama is going to face a fierce competition because a lot of candidates are interested in the presidential seat. He will not have it easy as a candidate,'' he said.