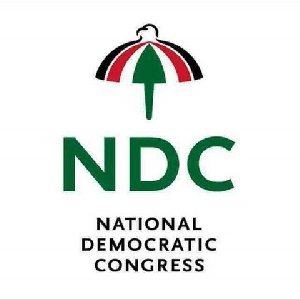 The director of election of the National Democratic Congress (NDC) in the Damongo constituency of the Northern Region, Mr. Yakubu Castro has resigned from his position with immediate effect.
Mr Castro, who was one time parliamentary aspirant of the party tendered in his resignation letter just few weeks to the branch elections of the party.

In the letter copied to MYNEWSGH.com, he gave several reasons for his resignation, key among them being the appointment of the direct nephew of the Member of Parliament for the area as part of a 3-Member Constituency Elections Committee (CEC).

The appoinment, he said, was done by the MP himself, and Mr Castro is of the opinion that such a move was very compromising, and by appointing his own nephew to the committee, the MP places himself in a direct conflict of interest, for which reason he, Yakubu Castro cannot work with the team, hence his resignation.

Mr Castro also added that there was a breach when constituency executives of the party were not consulted in the appointment of the 3-member CEC, something he says has led to conflicts in the party in the constituency.
Mr Yakubu Castro has been the Director of Elections since 2013.