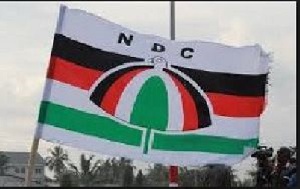 The constituency elections of the NDC in the Northern rRegion have been marked by series of confusion and unrest with the most serious of it occurring at the Sagnerigu and the Tamale North constituencies.
At the Sagnarigu constituency in the Northern Region, there was an alleged over voting which an officer from the Electoral Commission was accused of issuing multiple ballots to some delegates to vote for his preferred aspirants.

This triggered a protest at the voting centre at the Tamale Technical University campus where the constituency elections was taking place. Already the elections could not start earlier as scheduled as a result of some unresolved issues.

Following the confusion, proceedings ended abruptly in the midst of the pandemonium.

Security personnel who were supervising the elections took away the ballot boxes to prevent further disturbances. A joint military and Police team were deployed to ensure calm.
Meanwhile, the elections at the Tamale North Constituency have come to a standstill following the sudden appearance of a former constituency chairman on the ballot paper though he was not contesting.

The elections are however ongoing smoothly in other constituencies across the Northern region.

Over 24,000 delegates took part in NDC constituency elections in Northern Region A total of 24,542 delegates from over 2,688 branches were expected to cast their votes in the NDC constituency elections in the Northern Region on Saturday and Sunday.

A total of 20 constituencies were to elect their leaders on Saturday whilst the remaining eight will have theirs on Sunday June 24, 2018.