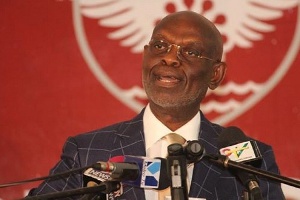 The National Democratic Congress (NDC) Election Review Committee has noted with regret that a number of Party functionaries and leading members have lately taken to media houses to air their views on party matters including matters that the Committee was set up to investigate, namel, causes of the Party's electoral defeat.
A statement signed by the Chairman of the Committee, Professor Kwesi Botchwey urged party members to resist the temptation to engage in recriminations and finger pointing , so as not to undermine the integrity of the Committee's final report and recommendations, or sour the atmosphere for the conduct of the committees work.

The statement said the Committee's doors are open and urged party members who have issues to express or to direct them to the Committee to help in the search for solutions to challenges confronting the party.

Meanwhile, a senior research fellow at the Centre for Democratic Development (CDD), Dr. Kwadwo Asante, has described as unfortunate, the recent internal wrangling in the National Democratic Congress (NDC).
He said though it is usual in a democratic dispensation to hear all kinds of things after a ruling party loses power, it must be handled with caution.

Dr. Asante said these developments do not mean the party is falling apart, adding that the NDC must reconcile and come back stronger in subsequent elections.