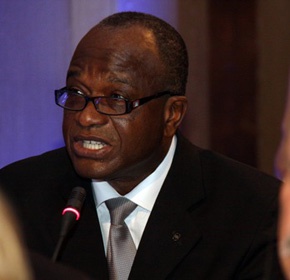 The National Democratic Congress (NDC) has over the past few years lost its identity, a situation which requires immediate attention by the party leadership to bring it back onto the rightful path, Mike Hammah, a former Minister of Lands and Natural Resources, has said.
According to him, the party was founded on some key principles including probity and accountability, however, all these have been abandoned, making it difficult for people to identify what the NDC stands for at the moment.

He has suggested that the party hierarchy take advantage of the reorganisation of the NDC in opposition to restore those core values.

Speaking in an interview with Chief Jerry Forson, host of Ghana Yensom, on Accra100.5FM on Thursday April 6, Mr Hammah, who is a former NDC MP for Effutu, said: "NDC was founded on certain key values – probity, accountability, and social justice – but over the past few years the NDC has veered off its core values.
"The NDC stands for the disadvantaged and vulnerable, but recently it appears we have lost our identity which is centre-left. We are veering off that tangent, we are becoming more like the NPP now, so how will people know the difference?

"All that I am saying is that let us go back to the basics, let people understand that we are a like-minded party, we believe in the principles of social democracy, we are centre-left and when we are in government we ensure that the vulnerable and the disadvantaged are protected."