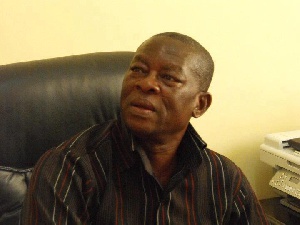 A former National Organiser of the National Democratic Congress (NDC), Yaw Boateng Gyan, has revealed that one of the causes of the defeat of the party in last year's presidential and parliamentary elections was the neglect of past executives of the party.
According to him, the NDC lost institutional memories with the neglect of person such as Dr Kwabena Agyei, a former National Chair of the NDC.

He explained that Dr Agyei has a pool of knowledge on how to win political power, but the party failed to tap into that knowledge.

Speaking in an interview with Chief Jerry Forson, Mr Boateng Gyan, who has declared his intention of contesting to become the National Organiser for the NDC again, said: "After our congress in Kumasi when I lost my position, and also Dr Kwabena Agyei lost his position, we were cut off from activities of the parties.
"The new national executives did not call to even ask us for institution memories. This is not done in political parties and institutions in general and that is the result we got in the elections.

"Dr Kwabena Agyei and myself, we were able to bring the party into power in the 2008 elections. In 2012 we worked to retain the party in power, even with that we were taken to court for eight months. We fought so hard to ensure we won the case.

"But for some strange reasons, we were voted out as executives of the party and the new executives also neglected us."