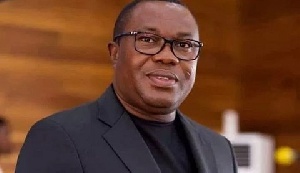 The opposition National Democratic Congress (NDC) has set a new date for its presidential primary after a series of postponements.
The party has settled on February 23, 2019 for the polls, information gathered by DAILY GUIDE yesterday indicated.

Initially, the presidential primary was slated for December 7, 2018 but could not take place as planned because the party's leadership claimed the time between NDC's Congress and the presidential primary was too short.

The election was later scheduled for January 26, 2019, but again it could not take place because two NDC members – James Kabu Nartey and Abdallah Issah- filed a suit against the party in December 2018.

They challenged the rules and guidelines set by the party for the presidential primary scheduled for January 26, 2019.
Last week, Deputy General Secretary of the NDC, Peter Boamah Otokunor told DAILY GUIDE that the party was seeking an out-of-court settlement after which it would announce a new date for the polls.

However, when this paper contacted him yesterday, he could not comment on the matter, claiming he was in a meeting.

DAILY GUIDE's sources have indicated that the election would come off on the last Saturday of next month.

The party is expected to vet seven aspirants who want to lead the NDC into the 2020 general elections.