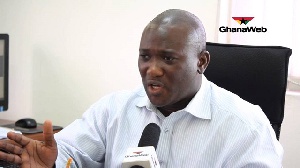 Mon, 24 Sep 2018 Source: Anny Osabutey
The National Petroleum Authority has assured consumers of petroleum products there will be no fuel shortage in the country, as steps are taken to address concerns of Tanker Drivers Union (TDU), who have threantened to down their tools over poor working conditions, including distortions in their salary structure.
The TDU on Sunday warned it will ask its members across the country to suspend their operations, until their concerns are resolved by the National Petroleum Authority, whom they accused of maltreatment.

But speaking on Accra based PeaceFM's Kokrooko Breakfast Show, Hassan Tampuli, the NPA Chief Executive, said there are more than enough stocks available to cater for the needs of consumers across the country.

" there will be no fuel shortage in the country because we have more than enough stock available," he said.
Mr. Tampuli said the drivers met with the NPA and the relevant bodies in the petroleum industry for a resolution of their concerns, and there will be no need for the strike to happen.

He said a meeting has been called with the drivers and an amicable outcome will be reached.

" more than 80 percent of their concerns have been addressed, " Mr Tampuli added
Source: Anny Osabutey