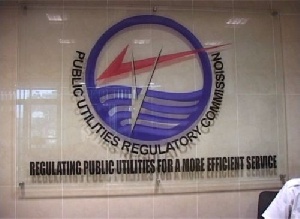 As the year draws to an end, the Ashanti Regional office of the Public Utilities Regulatory Commission (PURC) has said the majority of petitions and complaints lodged against utility service providers by customers have been addressed.
According to the Commission, 788 complaints were received from the Ashanti and Brong Ahafo Regions – out of which 669 cases, representing 84.9 percent, have been resolved as at December 14, 2018.

This figure is expected to increase with scheduled follow-up meetings with utility service providers on some of the complaints before the end of this month.

The complaints filed with the Commission for redress mostly border on high billing; non-reflection of bills; metering, unlawful disconnections; damaged equipment among others.

The Commission said as the festive season approaches, all customers of both the Electricity Company of Ghana (ECG) and the Ghana Water Company Limited (GWCL) in the region and the country at large should desist from all forms of illegal connections, such as tampering with and bypassing electricity meters among others.

It said customers should endeavour to report all burst pipes to the GWCL for prompt actions, while also ensuring that all payments made to the service providers are backed with receipts indicating the exact amounts paid.
However, the PURC, which has oversight responsibility over ECG and GWCL to ensure that they provide the highest form quality service delivery to their customers, noted that despite the progress made during the year there are some shortfalls which must be addressed.

It observed, for instance, that compliance to its directives by the utilities were abysmal – a situation that the PURC said will not be tolerated henceforth.

The Ashanti Regional Manager of the PURC, Mr. Francis Baidoo, at a media briefing said: "The PURC is sounding this caution that the Commission will not be taken for granted in its directives".

In view of this, he said, all utilities in the region must act accordingly when directed by the PURC.

He added that the utilities must comply with the five working days for compliant response or resolution.
Also, he said, they should provide good customer care to customers who visit their offices.

The PURC is mandated by Section 32 of Act 538, which establishes the Commission to apply to the High Court for enforcement of its decisions or directions.

The work of the Commission over the years has brought a lot of relief to many Ghanaians as well as the utilities, helping both customers and service providers to arrive at acceptable decisions.