General News Mon, 19 Nov 2018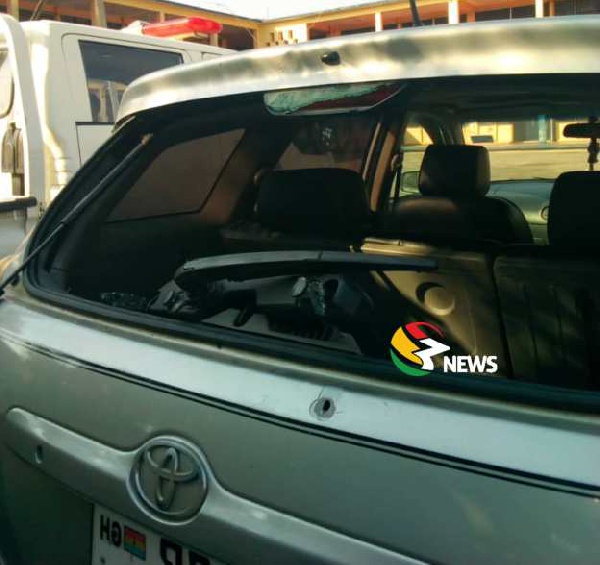 A policeman at a checkpoint close to the Moree Tollbooth shot into a vehicle because the driver had not paid a toll levy of 50 pesewas.
One of the occupants, a woman, was seriously injured by the bullet.

According to a family source, the family of five including a two-year-old child got to the Moree Barrier around 8.30pm on Sunday while returning from church.

When they got to the tollbooth, they did not have coins or smaller notes to pay for the levy, so they decided to park well and search for coins to settle the toll.

Whilst in the process of parking, the yet-to-be-identified police constable pulled his trigger and shot into the vehicle and ended up injuring a female passenger in the car.

The woman was left with a deep cut on her left arm. She was rushed to the Cape Coast Regional Hospital for treatment.
Our sources say the police at the regional headquarters informed them that the officer who shot into the car had been detained at the University of Cape Coast police station but the university police denied any knowledge of that.

3news.com's investigations also revealed that the victim and the husband who was driving the vehicle were briefly detained at the Police Headquarters in Cape Coast on Sunday.

Meanwhile the Police Public Relations Officer, DSP Irene Oppong though confirmed the incident, she refused to comment further.

She claimed a statement will be released soon