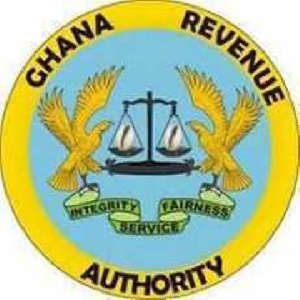 Mon, 27 May 2019 Source: The New Crusading Guide
The ruling New Patriotic Party (NPP) government attempt to block leakage in the mobilization and collection of revenues in terms of taxes following the introduction of technology in the revenue sector, particularly, Ghana Revenue Authority (GRA) is allegedly being thwarted by some personnel at the GRA offices, especially at Osu RE in the Greater Accra Region, New Crusading Guide can report.
Consequently, Kofi Nti, the GRA Commissioner General, this paper is reliably informed, would soon commence investigations into alleged fraudulent acts being perpetuated by some officers, especially those at the Osu branch of the state revenue collections agency.

Our checks at the office of the Commissioner General also confirmed that the Authority in recent times had received several reports on some officers who allegedly were involved in one fraudulent deal and the other.

For instance, one of the cases ready for probe would be the circumstances under which a senior auditor at the Osu branch of GRA, (name withheld) allegedly often gave tax waivers to companies without approval from his superiors.

He allegedly gave tax waiver to a certain private security company, which company he later allegedly destroyed its tax history file just in escape being caught.

Worst is that the senior auditor was recently also alleged to have aided an automobile company to evade tax due to the State in a tune of Four Million Ghana Cedis (GH¢4,000,000.00).
Although our sources at GRA office at Spintex road where the company is located said the senior auditor did not work on the tax file of the company, he was allegedly able to influence the officer at the Spintex office who worked on file.

However, responding to the tax evasion allegation, General Manager of the automobile company in an interview with investigators on the case via telephone denied that his outfit had not evaded tax.

According to him, his company was in good standing as far as their taxes were concerned, and therefore was not afraid of anything. "We are in good standing," he said.

When the GRA official was contacted, he rubbished the allegation, saying "it is impossible for him to do that since the automobile company was not under Osu GRA".

According to him, "if a company is not under your jurisdiction you cannot get up and go and audit them. It is only the Commissioner General who can assign and external officer to do that, and until that is done, no one has the authority to do that on his or her own."
He also denied knowing the company but when he was probed further, he said, the only person he knows is one Prince who he said, is the company's account.

"I know my detractors are at it again, but my hands are clean, and therefore they will not succeed", he said.

He, however, did not understand why some people wanted to disgrace him when, "I'm faithfully serving my country".

It would be recalled that at the recent economic forum organized by the Danquah Institute in Accra, Minister of Finance, Ken Ofori-Atta revealed that some lawyers and big business owners in Ghana had refuse to pay taxes but were the ones who shout the loudest on social media about the government's failure to render certain public services well"

According to him, "Such people have abundant resources to contribute to nation-building yet have refused to do so by not paying their taxes".
"There are lawyers, big business owners in the country, yet they refuse to declare their income.

"They have the resources and knowledge to make their fair contribution but simply refuse to pay their taxes. And yet, will shout the loudest on social media and any given forum about how government is failing in delivering public services.

"Such men and women are all around us. Unfortunately, they sit on the front pews of the churches", the minister said.

Stay tuned
Source: The New Crusading Guide