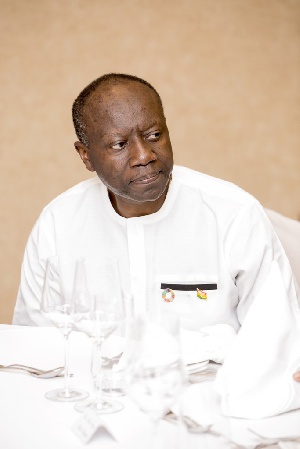 A ministerial performance tracking report by the Alliance for Social Equity and Public Accountability (ASEPA) has recommended the removal of the Minister of Sanitation and Water Resources, Mrs. Cecilia Abena Dapaah and Finance Minister Ken Ofori-Atta.
ASEPA published a list of the top 10 best-performing and worst-performing ministers in the Akufo-Addo government.

Responses from over 5,000 individuals across three regions of Ghana suggested that Mrs Dapaah is too weak to deal with the chronic filth that has engulfed the city of Accra.

Also, a team of analysts from the University of Ghana, University of Cape Coast and the University of Education, Winneba, ranked the minister very low in her fight against filth.

Mr Ofori-Atta was the next worst performer with 38.61% with respondents linking him to the collapse of some banks and financial institutions.
They also indicated that there was a strong perception of corruption against him as far as the $2.5 billion bond saga is concerned, as well as his alleged links with Power Distribution Services (PDS) Limited.

Addressing the media in Accra on Wednesday, 16 October 2019, the Executive Director of ASEPA, Mr Mensah Thompson, called on the President to act immediately.

The group's topmost performer was the Minister of Regional Reorganisation and Development for his role in the creation of six new regions.