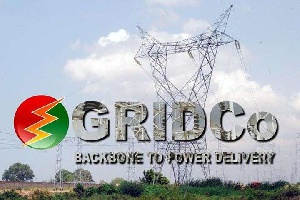 The Ghana Grid Company Limited (GRIDCo) has been hit by a salary delay following the takeover of the management of the Electricity Company of Ghana (ECG) by Power Distribution Services (PDS).
Staff of the company will, therefore, experience delay in the payment of their March salary.

Announcing the news to all staff in a circular dated 27 March, GRIDCo's Chief Executive Jonathan Amoako-Baah said, "due to the operationalization of the Power Distribution Service (PDS) as part of the Electricity Company of Ghana (ECG) reforms, we anticipate a few days delay in the payment of the March 2019 salary.

"The inconvenience caused is regretted."

It will be recalled that Manila Electric Company (Meralco) officially took over running ECG from March 1st this year, under a 20-year concession agreement.
The negotiated Transaction Agreements – namely the Lease and Assignment Agreement, Bulk Supply Agreement, and Government Support Agreement – to secure the proposed Private Sector Participation (PSP) in ECG were approved by Cabinet and ratified by Parliament.

The Concessionaire, according to the agreement, is expected to inject an amount of $580m into the distribution system during the agreement period's first five years.