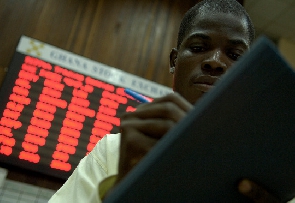 Fri, 3 Apr 2020 Source: SAS Ghana
Market Summary
The benchmark index moderated by 1.67 points (-0.08%) to commence the week at 2,158.85 with a -4.36% year-to-date return as a result of downward price movements in two banking counters while market capitalization stayed at GH¢55.98 billion.

GCB Bank (-0.85%) and Societe Generale (-0.26%) edged the GSE Financial Index 3.09 points (-0.16%) lower to close at 1,922.51 with a year-to-date return of -4.81%.

The SAS Manufacturing Index remained unchanged at 3,215.74 with a -7.63% year-to-date return for the sixteenth consecutive session.
A total of 18,000 shares valued at GH¢261,398 changed hands from 20,542 shares valued at GH¢83,531 at the previous session. CAL Bank dominated trades by volume, accounting for 36.42% of the total volume traded while GCB Bank dominated trades by value, accounting for 52.49% of the total value traded.

We expect trading activity to pick up as investors take advantage of bargain stocks.
Source: SAS Ghana