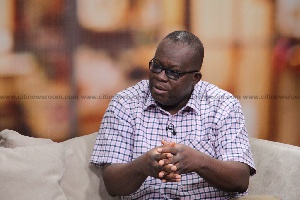 The leadership of the National Association of Graduate Teachers (NAGRAT) has described as "appalling, heavy-handed and insensitive" the compulsory deductions of GHS10 from the salaries of teachers by the Ghana Education Service as insurance premium.
NAGRAT, on Wednesday, 31 July 2019 threatened a strike if the GES continues the deductions.

Addressing journalists at a press conference, the president of NAGRAT, Mr Angel Cabonu said: "NAGRAT is appalled by the insensitive and heavy-handed approach the management of the Ghana Education Service is taking in the GES SIC life policy issue.

"Their unyielding desire of management to impose an insurance policy on staff without taking their concern creates suspicion as to the real intentions of the policy.

"Even though the teacher unions have made it clear that such a policy should be optional for interested teachers to apply, GES management thinks otherwise. NAGRAT sees the compulsory deduction of premium from teachers who have not applied for the policy as an attempt to bully teachers.
"We call on GES to immediately stop the illegal deduction and refund all monies by the end of August. If GES doesn't heed to this advice, the teachers will withdraw their services from 1 September 2019", he warned.

The government of Ghana introduced the GES-SIC Life policy in 2018 for GES staff.

The beneficiaries are entitled to between GHS9,000 and GHS18,000 when they are afflicted by cancer, heart attack, renal failure, loss of sight, stroke and permanent disability.