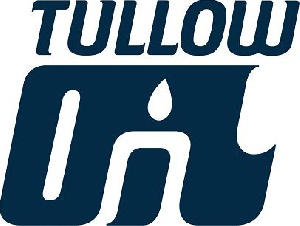 The Sekondi-Takoradi Chamber of Commerce and Industry (STCCI) has adjudged Tullow Ghana Limited (TGL) as the winner of two Local Content awards at a dinner event, held in Takoradi.
This is the first time that Sekondi-Takoradi Chamber of Commerce and Industry has recognised the initiative of an oil and gas company working to strengthen and highlight Local Content involvement as required by law.

The event was part of STCCI's Annual International Safety Conference dubbed: "The Ghana Extractive Industry Safety Conference (GEISCon) 2017".

Tullow Ghana was also awarded for taking steps to create real opportunities and develop capacities for local businesses since the passing of Ghana's Local Content Legislation, LI 2204.

Mr. Ato Van-Ess, Chairman of STCCI, who presented the awards to the TGL's Ms Jennifer Bruce-Konuah, (Local Content Business Partner), said: "As the 'first son of Ghana's young Oil and Gas Industry, Tullow Ghana Ltd has demonstrated immense commitment to effective and open engagement on local content improvement issues in Ghana.

"STCCI and its stakeholders see this as an exemplary leadership in Ghana's local content initiative," she said.

"STCCI applauds you and encourages you to explore more strategies to develop more local companies in your supply chain."
Ms Bruce-Konuah, on behalf of TGL, expressed the Company's appreciation for the recognition of its hard work in delivering tangible local content to support the development of the oil and gas industry in Ghana.

She said the TGL remained committed to delivering shared prosperity and mutual value to its shareholders and host countries.

She also reiterated Tullow Ghana's determination to ensure that Ghanaian enterprises in the country benefit from local content opportunities available in varied scopes of work.

TGL is the operator of the Jubilee and TEN fields offshore in the Western Region and had undertaken reforms to stimulate more inclusiveness in the local content space.

This, it had achieved by unbundling contacts, reserving some scopes of work for indigenous companies such as payroll, human resource, communication, catering and cleaning.

With a vision to be the leader in driving the local content agenda in Ghana's growing oil and gas industry, the company also awards contracts to joint ventures between indigenous Ghanaian companies and non-indigenous companies and categorising procurement activities to maximize opportunities for local involvement in our value chain.