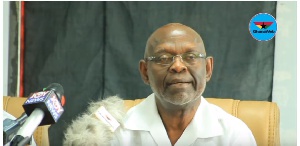 Following the release of the report by the committee set up to probe the cause of the National Democratic Congress' 2016 election defeat, the chairman of the committee Prof. Kwesi Botchwey has named poor distribution of funds as one of the factors leading to the party's loss.
Prof. Botchwey disclosed that the unavailability of funds for especially, the lower branches of the NDC to effectively campaign for the party, was among the key factors that negatively impacted them.

Prof. Botchwey, in an interview with Kasapa FM, stated the inability of some party supporters to vote on December 7, was due to the lack of funds to support their trip to various polling centers to vote.

"I can tell you that the issue of campaign money distribution caused the NDC a lot in the 2016 election. Several places across the country I visited with the fact-finding team, we realized that campaign funds never got to them," he said.

Prof. Botchwey noted, that even the NDC has enough funds in its coffers, some polling agents till date have still not received their pay.

Meanwhile, a leading member of the NDC, Sam Pee Yalley has backed the recommendations by proposed by the Kwesi Botchwey committee.
According to Mr. Yalley, in order for the party to make a comeback in 2020, it was necessary to solve the broken links especially from the lower branches of the party, by initiating a re-conciliatory system.

He further noted that it was imperative that the NDC's headquarters be turn into a coalition point, to facilitate the distribution of information during the next election period.